Relocate with a Reverse Mortgage for Home Purchase
As they age, many seniors gravitate toward warmer climates, family, or retirement-friendly areas, but dwindling income may make it difficult to relocate. The circumstances are ideal for considering a Reverse Mortgage for Purchase loan.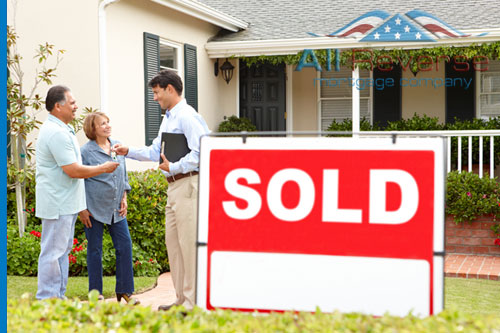 This program allows people aged 62 or older to buy a house that they will use as their primary residence, using the proceeds from a Reverse Mortgage (Home Equity Conversion Mortgage) obtained on the new house, and eliminating the need for conventional mortgage payments.
This is key, as many older homeowners who are looking to move don't want to be saddled with a new mortgage. For some, the sale of an existing house would not be enough to cover the cost of a new one. For others, it's important to maintain liquidity from the proceeds of their previous home.
The program, designed to allow seniors to purchase a new principal residence and obtain a reverse mortgage within a single transaction, is great for people who are looking to relocate, says Cliff Auerswald, president of All Reverse Mortgage Company.
"A lot of people find that maybe their house is just too big, not senior friendly; they want a single-story home, or a low-maintenance condo, or to go to senior communities," he says, noting that the program can be used both for those looking to upgrade or to downsize.
A 2011 housing study shows that significant numbers of senior households who are looking to relocate are also often moving into smaller homes.
For example, out of the 25% of homeowners in the 65–74 age bracket who relocated in the 10 years leading up to 2007, the last time that Harvard's Joint Center for Housing Studies collected this data, 58% downsized into smaller units after their move.
Seniors using the purchase reverse mortgage program can sell the home that they're currently living in, use part of those proceeds to place what's typically a 40% down payment, and finance the rest through a reverse mortgage loan, says Auerswald.
"With the reverse mortgage purchase, effectively, you still can get the house with no monthly mortgage payments, and you can stay liquid," he says.
Case in point: one of Auerswald's customers, who owned a home free and clear but didn't have a long-term care insurance policy, used a Reverse Mortgage for Purchase to downsize.
The homeowner and his wife decided to sell their house, applied 50% of the proceeds for a down payment on a smaller, low-maintenance condo, used the Purchase Reverse Mortgage to finance the rest, and bought a long-term care insurance policy with the leftover proceeds.
Buying a new house using the program follows a similar process to getting a conventional mortgage, and the papers for the reverse mortgage are signed at closing.
(One caveat: only single family, one-unit properties are accepted under the HECM for Purchase program; two- to four-unit properties and co-ops are not.) See HUD's website for complete guidelines.
The experts at All Reverse Mortgage® are here to answer your questions! If you have an inquiry about purchasing a new home with the reverse mortgage give us a call Toll Free (800) 565-1722 or request a quote by clicking here »
Recommended Links:
Listen in on our YouTube Chanel: "Yes, You Can Purchase With a Reverse Mortgage"