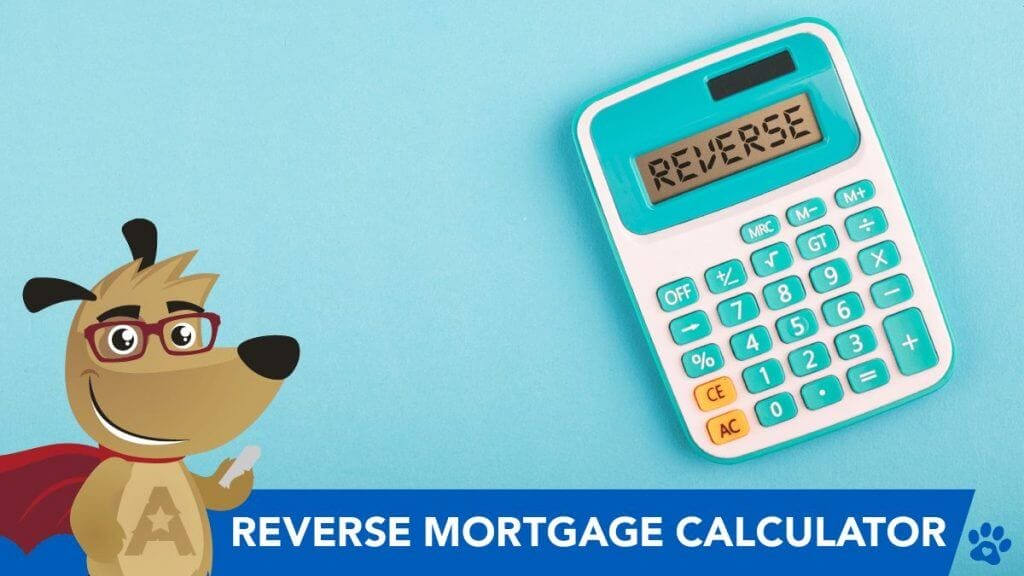 About Reverse Mortgages for Home Purchase
In 2009, HUD announced the availability of reverse mortgage loans for purchase transactions.  Before this announcement, the reverse mortgage was used solely to refinance existing homes.  With the advent of the purchase reverse mortgage, borrowers age 62 and over* can use the loan to purchase a new home and pay off an existing lien or extract equity from a property they already own.
A younger spouse who also lives in the home and is on the title and agrees to the terms of the reverse mortgage (must live in the property, agree to pay the taxes, insurance, and any property charges on time, and reasonably maintain the property) is not a borrower on the loan but is known as an "eligible non-borrowing spouse" and can also live in the property for life without making a monthly payment on the loan – even if something happens to the borrowing spouse.
With a purchase reverse mortgage, borrowers use 100% of their eligible loan amount from the start of the loan to purchase the property.  So, unlike the line of credit option on a refinance transaction, where a non-borrowing spouse may not have access to remaining funds if something happens to the borrowing spouse before the line of credit is exhausted, the entire available line is used from the start.
Therefore, should the borrowing spouse predecease the non-borrowing spouse, there are no unused funds on the line to which the non-borrowing spouse would not have access.  With a purchase reverse mortgage, even with younger spouses, you never have to worry about not receiving all the reverse mortgage proceeds.
Why would 62-year-old borrowers be interested in a purchase reverse?
Many borrowers determine that they need to move later in life or really would like to move but find that their income may be insufficient for a conventional loan, so their ability to pay for the home that they would need/want to purchase may be limited to an all-cash transaction, thereby limiting their selection.
Borrowers often look at homes in retirement communities, homes closer to family or friends, medical or other needs, or just homes that better meet their needs.  Perhaps the home is a single story, has a smaller lot, or is handicap accessible.
Many have been able to sell homes with mortgages and purchase a home that better met their needs with a reverse mortgage, simultaneously eliminating monthly payments and maintenance.  Whatever the reason, the reverse mortgage allows borrowers to purchase the home and finance roughly half the purchase price with no monthly fee (some even more and some a little less, depending on the age of the youngest borrower).
This enables borrowers to move when they might have had to remain in a home that no longer met their needs or one they could no longer afford.  Find out what you can receive with a purchase using our reverse mortgage purchase calculator.
Down Payment Requirement
This is the amount of funds you put down from your savings or the sale of another property to close your purchase.  The down payment on a purchase reverse mortgage can come from proceeds from another sale of real estate, the sale of other personal property, or cash on hand, including 401k, stocks, savings, bonds, etc.  Gift funds from family are acceptable.
Remember, because you only must come in with a portion of the purchase price, you can purchase more home than with standard financing while still having no monthly mortgage payment.  This might enable you to buy the home you felt was out of your price range but met your needs.
Other Options
All Reverse Mortgage offers both the HECM and the proprietary or jumbo programs, giving borrowers several options.  Some borrowers want to use a fixed-rate loan and not worry about ever repaying the loan until they permanently leave home.  Some wish to repay a portion of the loan and may want to reborrow.
A fixed-rate loan is a "closed-end" type of loan.  You can repay any or all the funds at any time with no prepayment penalty, but if you do, those funds may never be reborrowed.  If you have specific goals, please let us know, and we can help you determine which option will be best for you.
The adjustable rate line of credit is an "open-ended" type of loan.  With the line of credit option, you can repay funds without penalty, but if you choose to borrow them later, you can do so.
It is all about your goals and plans.
Top FAQs
What is a reverse mortgage for home purchase?
A reverse mortgage for purchase is when you use a reverse mortgage instead of a traditional or forward mortgage to buy a property.  It allows borrowers to purchase a home with a loan program that does not require the borrower(s) to make monthly mortgage payments.  Borrowers are still responsible for their maintenance on the property, the timely payment of their taxes, insurance, and any property charges (i.e., HOA Dues, if any).
What is the downside of buying a home with a reverse mortgage transaction?
There are no real "downsides" to purchasing with a reverse mortgage, but you do need to be sure that the borrower, property, and transaction meet the HUD program parameters.  If you try to purchase a home or use a reverse mortgage for a transaction that does not meet the HUD requirements, it will not work.  HUD is specific about borrower requirements for the purchase program, the properties, fees, and procedures it will allow, and so borrowers should choose a lender familiar with the HUD program to ensure that the circumstances meet their guidelines before they get too far into the process only to be frustrated later.
The program is simple, and the requirements are easily reviewed, but some areas need more flexibility.  The lender should know most of the information from the start (some things discovered with title examinations and appraisals cannot be known in advance, but other information can be reviewed and assessed from the beginning).  Borrowers can benefit greatly by speaking to a lender familiar with the program.
What is the required down payment for a reverse mortgage purchase?
The down payment depends on several items.  The borrower's age determines the primary benefit of a reverse mortgage.  The older you are, the more money you receive as a percentage of the home's value.  Property value is another factor that affects the money needed for a down payment.  Firstly, the more expensive the home, the more money you will need to put down, but also, because the current HUD lending limit is $1,089,300, any home valued over this amount will not receive any higher benefit.  Interest rates also affect the amount of money borrowers need to put down on a reverse mortgage because the higher the rate over 3%, the lower the Principal Limit or loan amount the borrower will receive.  And the final factor isn't dependent on a reverse mortgage or a forward loan.  Still, one that deserves to be mentioned is where the property is located.
Some states have very low closing costs.  In some states, such as Florida, Washington, New York, Pennsylvania, New Jersey, and a few others, closing costs typically run higher, so the cost to close a loan in those states will also be higher.  Some states, like Washington, charge higher fees for the title if the property does not have an existing mortgage.  The takeaway is that the down payment will be healthy (after all, you won't have to make a mortgage payment for as long as you live in the home).  Still, it will depend greatly on your circumstances.  Hence, you need to contact your lender for an excellent estimate.
How is a HECM purchase amount calculated?
You and your seller determine the purchase price of the property you wish to buy.  Every lender uses the HUD reverse mortgage calculator to determine the benefit or loan amount based on your circumstances.  Your age, the interest rates, the property value or purchase price, and the HUD maximum limit go into the calculator to determine the benefit amount or Principal Limit for your transaction.  The lender you choose closes and provides the funding for the loan; however, the loan does not work without HUD/FHA insurance, so the lender must adhere to the HUD guidelines and requirements.
Is it hard to qualify for a reverse mortgage purchase?
It isn't hard to qualify for a reverse mortgage purchase.  The income and asset requirements are known quantities, and a lender with sufficient experience with the program can usually tell you about your qualifications under the program in advance.  There are always circumstances that can arise with properties and other issues that the lender cannot know in advance (just like every other loan).  Still, the HUD requirements are not challenging for borrowers with good credit and adequate income (HUD uses the residual income method to qualify, and it is probably the easiest method under which borrower income qualification is determined for borrowers who do need to qualify with income verification).
Are you working with a Realtor?
If you are ready to make an offer on a property and need help explaining to Realtors and sellers how the reverse purchase program works and how it will benefit all parties, please get in touch with us. 
Remember that there are some particular requirements for reverse mortgage purchases, so we encourage you to contact us before you make your offer so that we can make sure that you and your real estate professional are entirely up to date on all requirements in advance.
*Purchase Reverse Mortgage calculations are for illustration purposes only and are not an offer to lend.  If you wish to receive a formal quote with an estimate of all loan charges and an amortization schedule showing interest accrued year by year, please submit your information in the 3rd step of the calculator screen.
Additional Resources: