The Realtors Guide to Reverse Mortgages for Home Purchase
| | |
| --- | --- |
| | Michael G. Branson, CEO of All Reverse Mortgage, Inc., and moderator of ARLO™, has 45 years of experience in the mortgage banking industry. He has devoted the past 19 years to reverse mortgages exclusively. (License: NMLS# 14040) |
| | |
| --- | --- |
| | All Reverse Mortgage's editing process includes rigorous fact-checking led by industry experts to ensure all content is accurate and current. This article has been reviewed, edited, and fact-checked by Cliff Auerswald, President and co-creator of ARLO™. (License: NMLS# 14041) |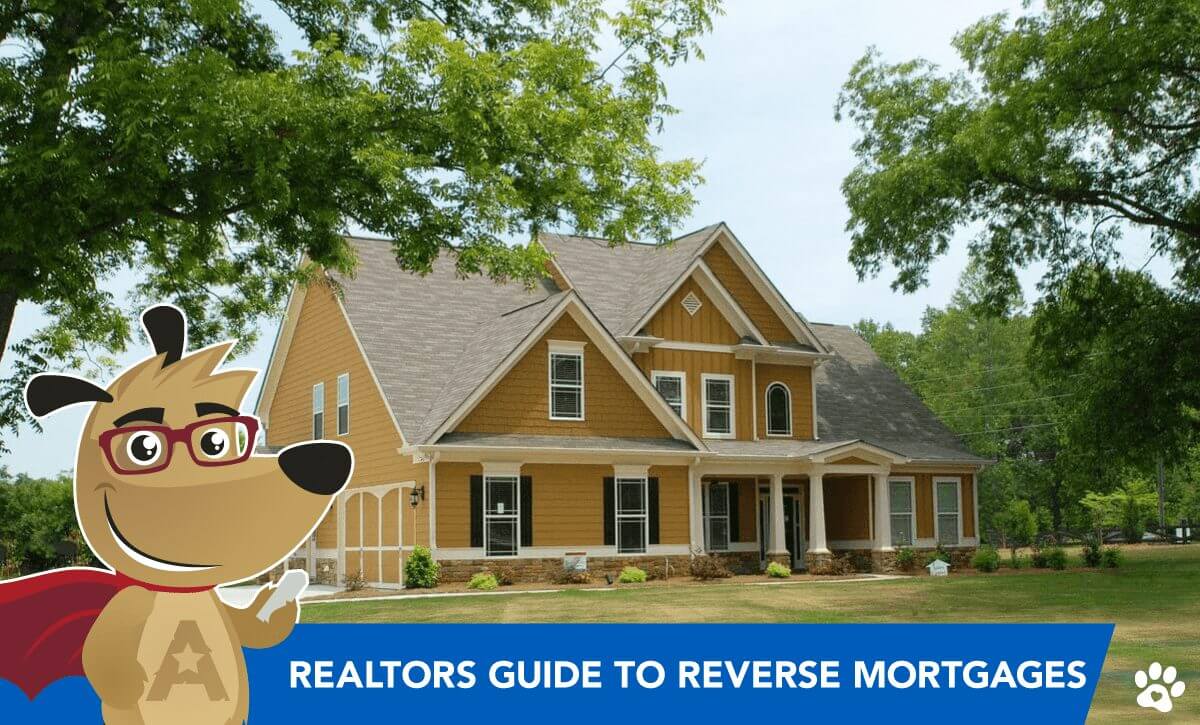 Because more borrowers can buy homes and that helps your buyers over the age of 62, it helps your sellers and it helps you!
Many real estate professionals have been skeptical of reverse mortgage purchase transactions if they have even heard of them at all, simply because they didn't know anything about them.
Some heard a horror story from "somebody who knew somebody who…", but often, the facts never prove true.
The fact is that the HECM (Home Equity Conversion Mortgage or "Heck-um") for purchase program is an excellent program for borrowers age 62 and over to buy a home.
There are some quirks to the program that if you know them and address them from the very beginning, you can close most HECM for purchase loans faster than conventional loans and we would like to show you how you can be more successful.
Purchase Reverse Mortgages are FHA Loans
Firstly, the loan is an FHA-Insured loan and therefore there are certain HUD requirements that must be met.  Knowing this from the beginning allows you and your lender to look at the transaction and determine if the parameters fit the program.
The transaction must be an "Arm's Length" transaction.  In other words, the sale must be between two totally non-related parties.  If you have a purchase involving family members, it would not qualify.
HUD requires that if the property is new construction or has recently undergone a major remodel, the Certificate of Occupancy must be issued before the lender can even send out a loan application.
This is important for new construction as many times the builder wants to have the loan in place so that closing can take place as soon as the property is completed,  Unfortunately, nothing can begin on the reverse mortgage and processing until that Certificate of Completion has been issued and the lender can get a copy.
HUD allows for recently sold properties if the property was a HUD "repo", but otherwise, they will not allow for property flipping on reverse mortgage purchases.
If the property was sold within the past 6 months and is now being resold, it would not be a candidate for a reverse mortgage purchase and all parties need to know this before an offer is tendered.
Acceptable Source of Down Payment 
Just like any other FHA loan, the source of all funds needed for down payment must be satisfactorily verified.  This means that all funds must have a 3-month history and if funds have been moved, then their source must have a 3 month history.
Obviously if the funds are coming from the sale of another property, then the settlement statement and the verification of the funds would suffice.
For this reason, it is best to tell your clients to leave their funds in the accounts where they currently are and not to move them around as movement makes verification more difficult.
Gift funds from a close family member are acceptable, but they will also go through the same verification process including the verification of the transfer of the funds.  The required gift letter is the same as for any other loan, stating that the money is a gift and does not have to be repaid (not a loan).
Underwriting Approval 
The closing and title services are a bit more important to be aware of on reverse mortgages than on standard forward loans.  For example, a lender cannot even put out a loan application until they can disclose all the closing fees and then those fees cannot change after that time.
Service providers experienced with reverse mortgages are aware of the recording charges and all the fees and can transmit the fees to the lender in a matter of minutes or hours.  The expected rate which is the rate that locks in the amount the borrower will receive can only be locked at time of application.
If your service providers are not aware of the urgency to provide these numbers and it takes them 5 – 7 days to supply the figures, the amount the borrowers can receive on the reverse mortgage can change by tens of thousands of dollars if the rates change in the meantime.
It's important to be certain that closing providers are aware of this potential effect they can have on the borrowers and have the ability to perform on their end with accurately supplying their fees when requested.
Unlike a FNMA DU approval, the reverse mortgage system does not do an automated approval that you can give to sellers.  However, take heart; this is not altogether a bad thing!
A FNMA DU approval is only as good as the input from the individual at the keyboard and certainly not a guarantee of final loan approval once the loan goes to underwriting.
The HECM Purchase Reverse borrower can give the lender copies of their bank statements to support their down payment, their identification so that all HUD checks can be done and an authorization so that credit can be run in advance making the only wild card factor the property itself (which is the same with any transaction).
We can issue you a letter that will tell prospective sellers that we have done these steps.
Reverse Mortgage Property Requirements 
The reverse mortgage is an FHA loan and therefore the property requirements are mostly the same as other FHA lending requirements.  If the appraiser notes that there are repairs necessary, they must be completed prior to the close of the escrow.  This means that depending on the reasons for listing it this way, "as is" sales may not be the best fit for HECM for Purchase borrowers.
Finally, the property type is very important to keep in mind.  In a perfect world, it's always better to have a single-family detached residence in a subdivision with many sales close by that sold recently that support your value.
But we don't always live in a perfect world!  HUD has specific property guidelines and some properties will not be acceptable to HUD no matter how well qualified the borrower is.  Condominiums must be on HUD's approved list before we can do a loan application and keep in mind, many projects are not eligible for HUD approval.
Typical processing time for project review is 6 – 8 weeks and there is no guarantee of approval making condo projects that are not currently approved a less than optimistic property choice for a HECM for Purchase.
You can see if any given project is approved by HUD on their website here (be sure you check the status, even expired and rejected projects are listed and the status has to be currently approved).
In addition to condominiums, HUD and lenders often have restrictions on other property types including Manufactured Homes, Log Homes, Earth Homes,  3 – 4 unit properties and as stated earlier, unique properties which cannot be compared to similar homes on the sales comparison portion of the appraisal due to lack of similar sales.
Appraisal Requirements 
If you know you have a "one of a kind property" that, even if it is a true gem, you may not have a good candidate for a reverse mortgage purchase and it is always a good idea to run the particulars past your lender in advance.
HUD is particularly adverse to across the board adjustments for dissimilar properties so properties that require excessive adjustments or all require adjustments in the same areas due to the fact that no similar sales can be found (i.e. the subject property has two bedrooms and a large living area but all the sales in the area are 4 bedrooms and no other 2 bedroom homes exist).
This is where your knowledge of your market can be essential.  You know better than anyone long before an appraisal is performed what the sales in your market have been and can determine if the properties as similar to the subject that your senior clients now wish to purchase or if the new property they desire is so unique that an FHA appraisal would not be possible for the HECM Purchase.
Knowing those issues, you can close a HECM for Purchase loan as fast or faster than most conventional loans.  It is not uncommon for the loans to close in 30 days when no title or appraisal issues arise.
Title issues that can't be quickly resolved are few and far between on purchase transactions and most real estate professionals already know their properties and markets well enough to know when the appraisal is going to be tight or if value is well-supported.
Now that you've got this additional information, you have everything you need to help you represent more buyers and ensure smooth transactions for reverse mortgage purchases for your buyers and sellers alike.
This is a great product for borrowers aged 62 and older who want to downsize, move closer to family, move into senior communities or just move into a home that fits their needs better at this time in their lives.  Before the HECM for Purchase, many buyers in this category have been forced to buy their next home for all cash and a cash purchase may have limited their purchase power.
The HECM for Purchase may mean the difference of getting the home they really want, having the extra money to do more things after the purchase (whether that's make additional improvements to the home to make it more livable for them, have money left to travel or for living expenses) or having the remaining liquidity to make them feel at ease with their new purchase.
Any way you look at it, having the knowledge gives the real estate professional an advantage when dealing with senior home buyers.
Where can I find out more?
All Reverse Mortgage® is eager to answer your questions! If you are interested the Reverse Mortgage for Purchase program and would like to speak with an expert please call us Toll Free (800) 565-1722 or request a quote by clicking here »
Recommended:
America's #1 Rated Reverse Lender Celebrating 19 Years of Excellence.