Reverse Mortgage Purchase | Down Payment Requirement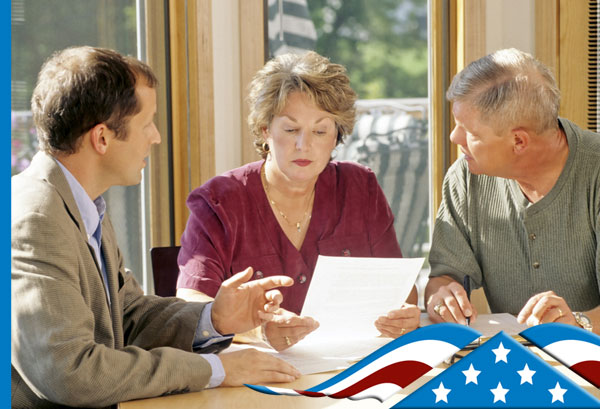 Wondering what a reverse mortgage is, and whether it can be used in the purchase of a new home? It sure can, in a process called a Home Equity Conversion Mortgage Purchase. Basically, a new home is bought at the same time a reverse mortgage is taken, and the transaction is rolled into one.
It's an option for homeowners who want to relocate, either to be closer to family, to downsize, or move to a home that better meets their needs—a home without stairs, for example—at the same time as converting home equity into cash.
In order to qualify for a purchase reverse mortgage, however, the down payment on the new property must be covered either by the sale of the previous home or through savings or other means.
Down Payment is based on
Age of youngest borrower
Current interest rates
Sales price or maximum lending limit of $726,525
Down Payment Examples



| Borrower Age | Sales Price | Down Payment |
| --- | --- | --- |
| 62 | $250,000 | $146,946.95 |
| 63 | $250,000 | $144,921.95 |
| 64 | $250,000 | $143,696.95 |
| 65 | $250,000 | $143,696.95 |
| 66 | $250,000 | $141,946.95 |
| 67 | $250,000 | $139,921.95 |
| 68 | $250,000 | $138,196.95 |
| 69 | $250,000 | $136,171.95 |
| 70 | $250,000 | $135,446.95 |
| 71 | $250,000 | $134,671.95 |
| 72 | $250,000 | $132,946.95 |
| 73 | $250,000 | $130,921.95 |
| 74 | $250,000 | $131,196.95 |
| 75 | $250,000 | $128,671.95 |
*Down payment illustrations are approximate and not an offer to lend. Down payment examples include all necessary closing costs such as upfront mortgage insurance, origination fees and 3rd party loan costs.
Sources of Down Payment



Cash on hand (Savings, 401k, etc.)
Proceeds from sale of home
Gift from family
Proceeds from the sale of the previous home and savings are the most common ways for borrowers to meet the down payment requirement. There are other acceptable sources of funding under the Federal Housing Administration, which is the insurer for the loan.
Those that are NOT acceptable include sweat equity, trade equity, rent credit and cash (or equivalent) from someone benefiting from the reverse mortgage transaction or a third party that is reimbursed by someone benefiting from it. Cash advances from credit cards are also not accepted.
For sources that will work to finance the equity portion of the loan, borrowers can use an earnest money deposit or a withdrawal from a savings or checking account or retirement fund.
Some forms of gift money are also OK, including gifts from family members, employers, a charity or government organization with an interest in home ownership initiatives, or a close friend who has a documented interest in the borrower. Gifts from anyone involved in the transaction in any way are not acceptable.
Other, less common sources of funding can also be used, such as collateralized loans, savings bonds, employer assistance programs, and other means.
Eligible Property Types
Single family homes
PUD – planned unit development
2-4 unit dwelling
HUD approved condominiums
Most property types can be used in a reverse mortgage for purchase, with several exceptions. The home must not be under construction, and must be habitable.
Co-ops, boarding houses, B&B's and newly constructed homes where a Certificate of Occupancy has not been issued are ineligible.
Certain types of manufactured homes also may not be used. Those built before 1976 and those built since then but failing to comply with Department of Housing and Urban Development standards won't fit the bill for a Purchase reverse mortgage.
Amount Available
The amount that can be borrowed is dependent on age and home value. It's best to check with a lender on the amount that will be required as a down payment and whether sources of funding will be needed in addition to the proceeds of the previous home sale.
For those who do qualify, the reverse mortgage purchase can be used as a tool toward funding retirement in addition to moving to a new home that is more suitable for aging in place. Use our Reverse Mortgage for Purchase Calculator to estimate your down payment requirement or call us Toll Free (800) 565-1722

Useful Links:
Also See: 
Reverse Mortgage for Purchase: Down Payment Requirements
(

37

votes, average:

4.89

out of

5

)
How do you rate this article?