About Reverse Mortgage Insurance Premiums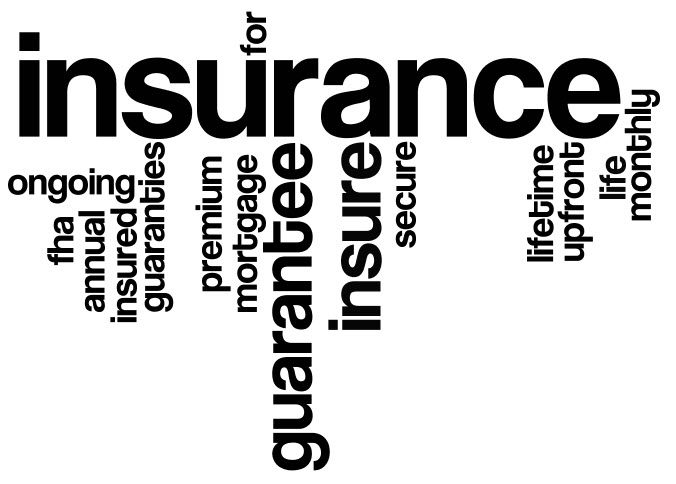 A federally-insured reverse mortgage comes with the benefit that you, the borrower, will receive loan payments as agreed upon by the terms of your loan, and will never owe more than your home is worth.
Those benefits are guaranteed by the Federal Housing Administration through its Home Equity Conversion Mortgage program, which includes the vast majority of reverse mortgages out there.
In order to receive that guarantee, borrowers pay for it through the reverse mortgage insurance premiums. The first is a one-time insurance payment that is made upfront, and the other is an annual insurance premium that is paid monthly to the FHA.
Insurance fees will vary depending on the type of reverse mortgage you choose.
HECM Standard vs. HECM Saver
The HECM "Standard" is a loan that allows you to borrow the greatest amount of money, but you also pay more insurance than the other type of reverse mortgage, the HECM "Saver."
Because you can borrow more under the Standard program, the FHA requires an upfront mortgage insurance premium of 2% of the appraised value of your home. (Up to a maximum home value of $625,500.) That insurance fee is a one-time cost that can be financed into the loan.
The HECM "Saver" is a newer, lower-cost loan. It works in the same way as a traditional, Standard reverse mortgage, but a smaller amount can be borrowed and the upfront mortgage insurance premium is substantially lower—at 0.01% of the appraised value of the home.
As you can see from the example below, the insurance costs for the Saver are lower, but you receive much less in loan proceeds.
Example: 62 years old, $200,000 home value, and zero mortgage balance

HECM Standard Adjustable Rate

$200,000 x 2% = $4,000

You receive = $123,464

HECM Saver Adjustable Rate

$200,000 x 0.01% = $20

You receive = $100,644
Annual Insurance Premiums
In addition to the upfront insurance fee, all HECM reverse mortgage borrowers are responsible for an ongoing insurance payment. This payment, regardless of loan type, amounts to 1.25% of the outstanding loan balance.
The fee is collected on a monthly basis by the lender (i.e. 1/12 of 1.25% of the outstanding loan balance), but ultimately goes to the federal government as insurance.
For all reverse mortgages (both Standard and Saver) the charge is added to the overall interest rate charged by the lender. So, for example, if the rate the lender quotes is 4.5%, an additional fee of 1.25% will be charged as the annual insurance premium on the loan.
With insurance comes the important guarantee: within the terms of the reverse mortgage, you will never make another mortgage payment, and you will receive payments as scheduled or access to your available credit line.
Additionally, this ensures that you and your heirs will never owe more than your home is worth. Both guarantees allow you to live at home as long as you choose without having to make monthly mortgage payments.
"All About Reverse Mortgage Insurance" by www.reverse.mortgage
The experts at All Reverse Mortgage® are here to answer your questions! If you have an inquiry about the reverse mortgage insurance or other fees give us a call Toll Free (800) 565-1722 or request a quote by clicking here »
PS – We also welcome and respond to comments below…
Recommended Topics:
Reverse Mortgage Fees: They're Not All the Same!
Non-Recourse; an FHA Reverse Mortgage Guarantee
About Reverse Mortgage Insurance Premiums

(

34

votes, average:

4.88

out of

5

)
How do you rate this product?