Comparison of Reverse Mortgages & Home Equity Loans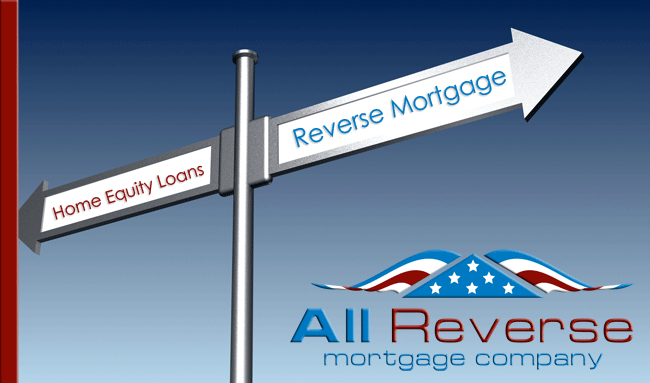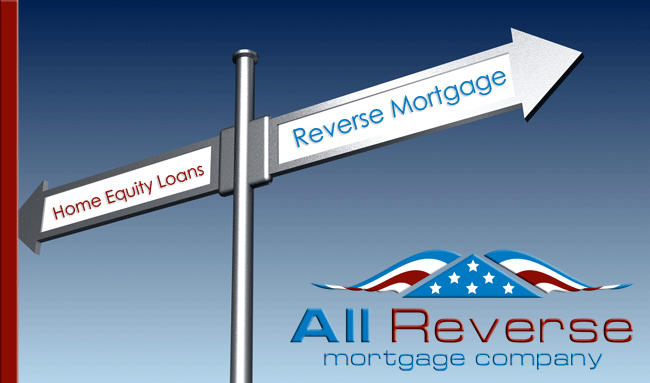 Borrowers are still asking, "Which is better, a Home Equity Line of Credit from our Bank or a Line of Credit on a Reverse Mortgage?". And there is not just one answer the works for everything when comparing the Home Equity Line of Credit or HELOC to the Home Equity Conversion Mortgage (HECM or "Heck-um") when accessed as a line of credit. The two loans are different in many ways and which is "better" is often determined by which is better for you.
A HELOC (Home Equity Line of Credit) is a typical loan for which you apply at a bank or Mortgage Company and you typically decide what amount you want to apply for. The bank runs your credit, checks your income to make certain you have sufficient income to pay the monthly payments and your other obligations and then orders an appraisal on your property to be certain you have enough equity.
They can choose to deny your request or approve your request as submitted or may choose to counter your request with another amount if they believe the equity is too small or your income is not enough to carry the payments at the requested amount.
The HECM (Home Equity Conversion Mortgage) loan amount is determined by taking several things into consideration that include the youngest borrower on the transaction's age, the program chosen, interest rates, and the appraised value or the HUD Lending Limit whichever is less (the Lending Limit is currently $625,500 but is on a temporary increase from $417,000). This information is fed into a reverse mortgage calculator and the borrower(s) receive a benefit amount which they can choose to take any amount up to the full benefit amount.
A HELOC is typically a very quick and inexpensive loan to set up. Many times the fees charged by the bank are minimal, sometimes the banks settle with an online evaluation rather than an appraisal and do not charge any fees at all to start the line. As such, the loans can sometimes be completed in a matter of just a couple weeks or less.
A reverse mortgage line of credit requires a fully processed loan with an FHA approved appraisal, title insurance and the borrowers must attend HUD mandated counseling. there are two types of loans available which can make the costs vary greatly; the Standard HECM and the Saver HECM.
The borrower has to pay Up-Front Mortgage Insurance (UFMIP) on the Standard loan in the amount of 2% of the lesser of the HUD Lending Limit or the appraised value which usually accounts for the largest single fee on a reverse mortgage while on the Saver Program, borrowers receive less money and therefore the UFMIP is just a fraction of the Standard program. In fact, on a $200,000 property it is just $20.00 on the Saver Program instead of the $4,000 charged on the Standard Program.
So far it looks like there is no comparison, right? When the Home Equity Line of Credit is compared to the Reverse Mortgage Line of Credit, it seems that no borrower should ever even look at a HECM loan based on just what has been presented thus far, but now we need to look at what makes this loan so popular.
Borrowers wishing to obtain a HELOC have to be able to qualify using the banks income and credit standards. Most big banks (and states for that matter) have made HELOC's based solely on borrower's' equity illegal. Many senior homeowners on fixed incomes have issues qualifying using the standard underwriting guidelines. And then there are the repayment provisions.
Those on a fixed income cannot always tell what they will have left over after all expenses and cannot afford to fall behind on the HELOC monthly payments. A Reverse Mortgage has not monthly payment requirement but there is also no prepayment penalty so borrowers who wish to make payments may do so at any time without penalty.
Another HUGE issue that borrowers constantly speak of is the fact that their HELOC was suddenly decreased or closed without notice and then they were "invited" to re-apply utilizing a new evaluation of the property and their income, credit, etc. This is especially distressing when borrowers think they have a line they can access and just when they need it, it is suddenly removed.
The HECM line of credit can never be removed or lowered as long as the borrower lives in the home. In fact, the line of credit grows on the unused portion as the borrower ages. An example is that a 75 year old borrower with a $400,000 home receiving a line of credit of $264,798 after all fees would grow to over $450,000 in just 10 years if he did not use the line during that time. A borrower who left a HELOC unused would be in danger of losing the line.
The last line of this topic is this, if qualification is not an issue and you are sure that monthly payments will never be a problem, the HELOC may be a better option for you since the costs are definitely lower. However, if you are 62 or over and have a problem with traditional qualification due to fixed income or credit, if you feel like you might ever suffer a loss or reduction in income that might make a HELOC payment uncomfortable or impossible, you want a loan that you want to be sure will be there when you may need it most, then the FHA-insured HECM line of credit might be a better option for you.
It's always best to talk to family and other trusted financial advisors because as we started, the "right loan" or the "better loan", is the one that is right and better for you and your circumstances.
The experts at All Reverse Mortgage® are here to answer your questions! If you have an inquiry about reverse mortgage loans vs standard home equity loans give us a call Toll Free (800) 565-1722 or request a quote 
PS – We also welcome and respond to comments below…
Must Read: