5-Step Guide to the Reverse Mortgage Loan Process
| | |
| --- | --- |
| | Michael G. Branson, CEO of All Reverse Mortgage, Inc., and moderator of ARLO™, has 45 years of experience in the mortgage banking industry. He has devoted the past 19 years to reverse mortgages exclusively. (License: NMLS# 14040) |
| | |
| --- | --- |
| | All Reverse Mortgage's editing process includes rigorous fact-checking led by industry experts to ensure all content is accurate and current. This article has been reviewed, edited, and fact-checked by Cliff Auerswald, President and co-creator of ARLO™. (License: NMLS# 14041) |
You've done all your research on what a reverse mortgage is and you've decided that this is the right loan for you.
Now the question is, what do you do next to get the loan started? Many senior homeowners get to the point where they know they want the loan, but they do not know how to proceed or how long the loan will take.
This may be a little simplistic and there may be some other things that come up along the way, but these really are the steps every borrower has to take to get a reverse mortgage.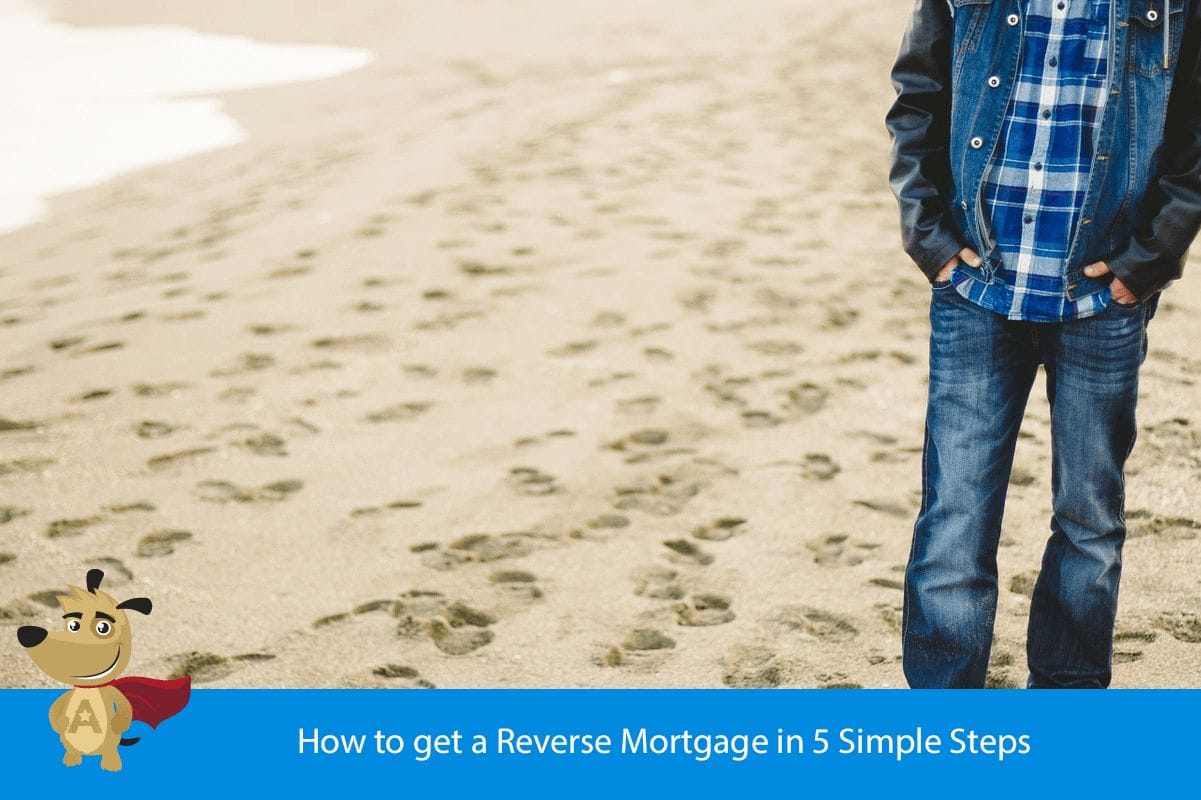 Step 1. Choose a Reverse Mortgage Lender 
Choose a knowledgeable reverse mortgage lender. It all starts with picking a knowledgeable professional to originate your loan.
Don't be afraid to contact several companies and compare. The National Reverse Mortgage Lenders Association (NRMLA) is the only real professional association for reverse mortgage lenders and they require that their members maintain the highest degree of ethical standards.
Your lender should be a NRMLA member as that means they have agreed to abide by those high standards as well. Spend an extra 5 – 10 minutes on the Better Business Bureau's website. Not only can you see how the company rates, but you can often see if former customers have left any feedback and if so, what they have to say about their experience with that company.
Anyone can tell you what a great company they are or hire someone else to say it for them, but the real proof is in how well you originate and close loans and who can better attest to that ability that those individuals who have gone through the process and how well the company will perform for you and your needs.
Step 2. Required Reverse Mortgage Counseling
is to attend your HUD-mandated counseling and obtain your reverse mortgage Certificate of Counseling.
The loan cannot begin and no lender can begin the processing of the file without a Certificate signed by all borrowers and the Counselor. Most borrowers choose to take the counseling over the phone, but counseling is available face to face and in several foreign languages.
Some could argue that Step #1 and Step #2 could be reversed and truth be told, you can get your counseling and then choose a lender, but a good reverse mortgage specialist will prepare you for the counseling, give you a list of counselors from which to choose including those in your area if you wish to attend a face-to-face session, and give you the chance to narrow down your program selection before you speak with the independent counselor.
Some borrowers choose to have their certificate in hand when approaching lenders many more borrowers are choosing to attend the counseling after they have chosen a lender and a program, know what their benefits are and that they definitely want to proceed prior to attending the counseling.
Step 3. Reverse Mortgage Application & Processing
Complete the reverse mortgage application and return it to your originator along with your counseling certificate.
You've gotten your counseling, you picked a company to originate your loan and now you need to complete and return the loan application.
Many times borrowers ask "How quickly can you close our loan?" I always give them a time frame based on the date that they return all the signed documentation to me including their application package and the counseling certificate.
Many times we send out a package and borrowers do not return the package for weeks and there is no problem with this, but the clock begins once everything is back. The lender will order title work, an appraisal on the property, a credit report and will begin to collect all the necessary documentation to complete the loan.
There are some things that can delay a reverse mortgage loan. Liens on title of which borrowers are not aware that must be removed, appraisal issues if borrowers live in rural areas, miscellaneous property concerns by the underwriter, condominium projects that need approval, can all delay a loan but the process.
Once all the paperwork has been completed, the underwriter will approve your loan and it's ready for the next step.
Step 4. Loan Closing
At this point the reverse mortgage originator has completed everything on your loan, the underwriter has underwritten it and has determined that it meets all the guidelines and usually put a few more items on as "conditions" that your originator had previously contacted you or the responsible party to collect (i.e. the title officer, the appraiser, etc.) and the file moved into the closing department where the loan documents will be issued.
Your originator will call you to set an appointment for a signer to come to your home to sign your loan documents. All your final documents and disclosures should be the same costs and fees as the initial disclosures you received unless there are valid changed circumstances.
Those valid circumstances include a change in the value due to the appraisal, additional services that needed to be performed that your originator had no prior knowledge of (such as a foundation report due to the appraiser citing badly cracking foundation due to settling in his report), you changed to a different program (such as from a fixed rate loan to an adjustable line of credit and then you would have gotten an updated set of disclosures with that change) etc.
Unless you are using your reverse mortgage to purchase a property, there will be a 3 day right of rescission that the lender must give you by law to still change your mind if you should decide to cancel.
The 3 day right to rescind does not include the day you sign your documents, any holidays or Sundays (Saturdays can be included as long as they are not legal holidays). During this period, you can cancel your transaction without any cancellation fee or any sort if you should so choose.
Step 5. Loan Funding / Disbursement
This is the easiest step for the borrower. The lender issues the funds by wire to settlement agent who is the title company.
The title company must do a last minute check to make certain that no liens have been placed on the property since they last did the title search and then they send the recorded documents to the county recorder's office for the location of the property and record the lenders Deed or Mortgage.
Depending on the county, the title company may not receive confirmation that the recording actually took place as instructed until later in the afternoon. Since all wire transfers of funds must go through the Federal Reserve system by the cut-off time (usually 2:00PM but many banks cut off at 1:00 to ensure all wires are sent that same day), the settlement agent may or may not be able to get the borrowers' funds out in a wire to the borrower the same day the loan records if the borrower has requested their funds in the form of a wire transfer and not a check.
We recommend wire transfers since even if it is delayed an extra day going out due to timing of recording confirmation, the borrower still receives the funds the same day they are sent and they are instantly available. A wire transfer is the same as cash and there is never a hold placed on the funds.
There are a host of issues not covered here that can arise with trusts, properties, credit, medical issues, etc. and a competent loan originator will know how to work with the necessary parties and services to resolve those issues. While not all-inclusive in all circumstances, these are the same steps that all borrowers must follow.
Whether your loan requires any additional items along the way or not, just knowing where to start, as well as an overview of the process, can give you the confidence to get you going on your 5 simple steps to your reverse mortgage.
America's #1 Rated Reverse Lender Celebrating 19 Years of Excellence.