5 Memorable Reverse Mortgage Spokesmen
Michael G. Branson
, CEO of All Reverse Mortgage, Inc., and moderator of ARLO™, has 45 years of experience in the mortgage banking industry. He has devoted the past 19 years to reverse mortgages exclusively. (License: NMLS# 14040)
All Reverse Mortgage's editing process includes rigorous fact-checking led by industry experts to ensure all content is accurate and current. This article has been reviewed, edited, and fact-checked by
Cliff Auerswald
, President and co-creator of ARLO™. (License: NMLS# 14041)
5 Memorable Reverse Mortgage Spokesmen
Reverse mortgages have had many famous faces over the years. From iconic television and film actors to one-time U.S. presidential candidates, celebrities from all walks of life have espoused the many advantages a reverse mortgage can provide for older homeowners in their retirement years.
While spokesmen have come and gone over the years, let's take a look at some of the most memorable TV personalities to publicly endorse reverse mortgages for a national audience (starting with the newest spokesman to take the airwaves):
1. Latest Reverse Mortgage Spokesman, Tom Selleck
Emmy and Golden Globe award-winning actor Tom Selleck became the newest celebrity spokesman for reverse mortgages in June 2016 when he began appearing in TV commercials for a national reverse mortgage lender, American Advisors Group (AAG).
Most known for his role as the title character Thomas Magnum in Magnum, P.I. (1980-1988), and more recently as New York City Police Commissioner Frank Reagan in the critically acclaimed CBS TV series Blue Bloods (2010— ), Selleck continues to be an iconic figure in American television for the better part of the past three decades.
This kind of worldwide recognition made Selleck the right fit for AAG to carry out its reverse mortgage messaging.
"Our research reinforced the widespread recognition and respect that Tom Selleck has garnered among Americans and crosses generations," AAG said in a statement on the announcement of Selleck as the company's national spokesman. "We believe he is the best candidate for the job, and we're thrilled to have him on board."
2. Fred Thompson
Before Tom Selleck crossed into the realm of reverse mortgage advertising, the late actor and former United States Senator Fred Thompson held the role of AAG's long-time company spokesman.
From 2010 until his death from cancer in 2015, the Tennessean Senator could be seen on national television, discussing in his familiar southern drawl how reverse mortgages can provide a comfortable yet secure retirement for homeowners age 62 and older.
Thompson's work with AAG was only a fraction of his esteemed life and career, which included running for the U.S. Presidency in 2008 as a Republican candidate. Outside of politics, Thompson frequently appeared in various installments of the TV series Law & Order (2002-2007), including Law & Order: Special Victims Unit (2003-2006) and Law & Order: Trial by Jury (2005-2006), as well as a variety of major motion pictures.
3. Henry Winkler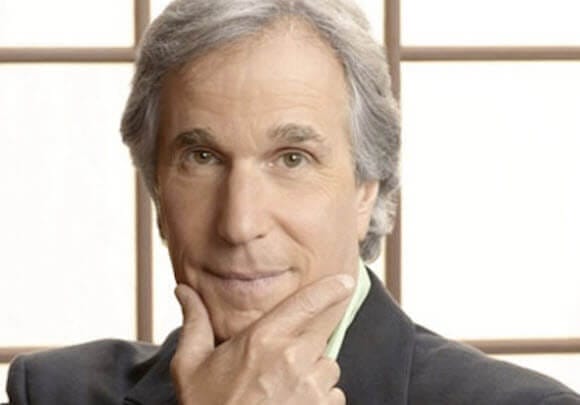 When it comes to iconic TV characters, few are cooler than the leather jacket wearing, motorcycle riding Arthur "The Fonz" Fonzarelli from Happy Days (1974-1984). However, the Fonz actor Henry Winkler wasn't too cool to begin promoting reverse mortgages.
Winkler, who has appeared in numerous TV shows and films since his Happy Days years in the mid-1970s-80s, can frequently be seen in commercials for One Reverse Mortgage, the reverse mortgage lending arm for Quicken Loans.
4. Robert Wagner
Before being the celebrity spokesman for reverse mortgage companies such as Urban Financial Group and the now-defunct Senior Lending Network, Robert Wagner was the star of the TV series. It Takes a Thief (1968-1970) and Hart to Hart (1979-1984).
Wagner also had a recurring role in the Austin Powers film franchise starring alongside title character comedian and actor Mike Myers, as well as various appearances in TV series such as NCIS (2010-2016) and Two and a Half Men (2007-2008).
While Wagner does not currently appear in reverse mortgage commercials, he can certainly add reverse mortgage spokesman to his illustrious career.

5. Jerry Orbach
If you've noticed a theme of Hollywood lawmen coming over to the reverse mortgage cause by now, it shouldn't be a surprise to hear that Jerry Orbach had a stint as a spokesman for the product.
While he originally began his career as a stage actor, Orbach was perhaps best known for his role as Detective Lennie Briscoe on the TV series Law & Order (1991-2004). Among the highlights of his nearly 50-year acting career was winning a Tony award in 1969 for his portrayal of Chuck Baxter in Promises, Promises.
Before he died in 2004, Orbach advocated for seniors and reverse mortgages for the Senior Lending Network.
Whether they have had a personal family experience with reverse mortgages or believe in this solution for retirees, many famed Americans have put their names and faces behind reverse mortgages—and some are still on the air today.
ARLO recommends these helpful resources: 
America's #1 Rated Reverse Lender Celebrating 19 Years of Excellence.