Reverse Mortgage Power of Attorney & Trusts Matters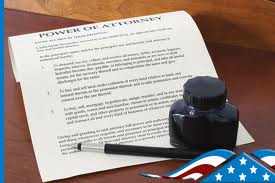 A borrower's home title is an essential component of a reverse mortgage transaction, and if not handled correctly, can cause for delays in the process and headaches for the borrower and the lender or title agent.
The lender will gather all the essential information, but it's good to be prepared with documentation and to be able to respond to questions about the home's ownership, should they come up.
It's important to bear in mind that the borrower continues to own the home and hold title to the home throughout the reverse mortgage, and that any fees collected by a title agent will be included in the third-party upfront costs associated with the loan. Those fees can be financed into the loan, or can be paid upfront using borrower funds.
Once the loan is approved by the reverse mortgage lender, the closing will take place either with a title agent, or with an attorney, depending on the state in which the loan is being made.
The process should be straightforward, but there are certain circumstances where some extra time preparing and providing the right documents will allow the borrower to move toward closing instead of being held up or stopped because something is missing from the process.
Here are some ways to make the process move along as smoothly as possible.
Trusts and Power of Attorney
In cases where there the title falls under a trust or if there is a Power of Attorney involved, documentation is extremely important. The title company will need documentation of the trust and/or Power of Attorney, including doctors' notes if anyone on the title is incapacitated.
If one person does happen to be incapacitated, that person should have two doctors' letters upfront, since almost all trusts have this requirement. Without documentation, the process can be set back.
In the case where there is a Power of Attorney who is aware that the person is incapacitated, one doctor's letter will be needed.
Outstanding Liens
The reverse mortgage must hold first lien on the property. Therefore, any outstanding liens must be paid off at closing.
If there is an IRS lien on the property due to unpaid taxes, could add time to the process.
Deceased Titleholders
If there are any names of deceased individuals on the title, the borrower will need to provide information regarding the deceased person. Documentation will help avoid delays and surprises throughout the process.

Being prepared with a death certificate will help move the process along.

"Reverse Mortgage Power of Attorney & Trusts Matters" by www.reverse.mortgage

The experts at All Reverse Mortgage® are here to answer your questions! If you are a power of attorney and have questions about the reverse mortgage call us Toll Free (800) 565-1722 or request a quote by clicking here »

PS – We also welcome and respond to comments below…

---------------------------------------------

int(746)