Can You Get a Reverse Mortgage on Farmland?
Michael G. Branson
, CEO of All Reverse Mortgage, Inc., and moderator of ARLO™, has 45 years of experience in the mortgage banking industry. He has devoted the past 19 years to reverse mortgages exclusively. (License: NMLS# 14040)
All Reverse Mortgage's editing process includes rigorous fact-checking led by industry experts to ensure all content is accurate and current. This article has been reviewed, edited, and fact-checked by
Cliff Auerswald
, President and co-creator of ARLO™. (License: NMLS# 14041)
I am researching Reverse Mortgages for my parents (ages 63 & 66). My only concern is that they own a farm that is preserved in the state of New Jersey.
They currently have it for sale, but really do not wish to sell, but think they have no other choice (dad is retired and ill, mom is working again but not making enough) They did own a very successful business, however, due to the economy and my father's health, the cost of running the business far exceeds the income it's bringing in (hence her having to get outside employment).
And it has now come to the point where I am picking up some of the slack and I can no longer afford to. Nobody around here is familiar with Reverse Mortgages, let alone those with "special" circumstances such as the farmland preserve.
Some are telling me it's possible and that I need to shell out money for appraisal fees. But I really cannot afford to put out $500-1000 dollars in fees to just be told … "No this will never work" I read your reviews and your website is so much more informative than others that I decided to reach out to you and see if you could help us at all. Thank you in advance for your time!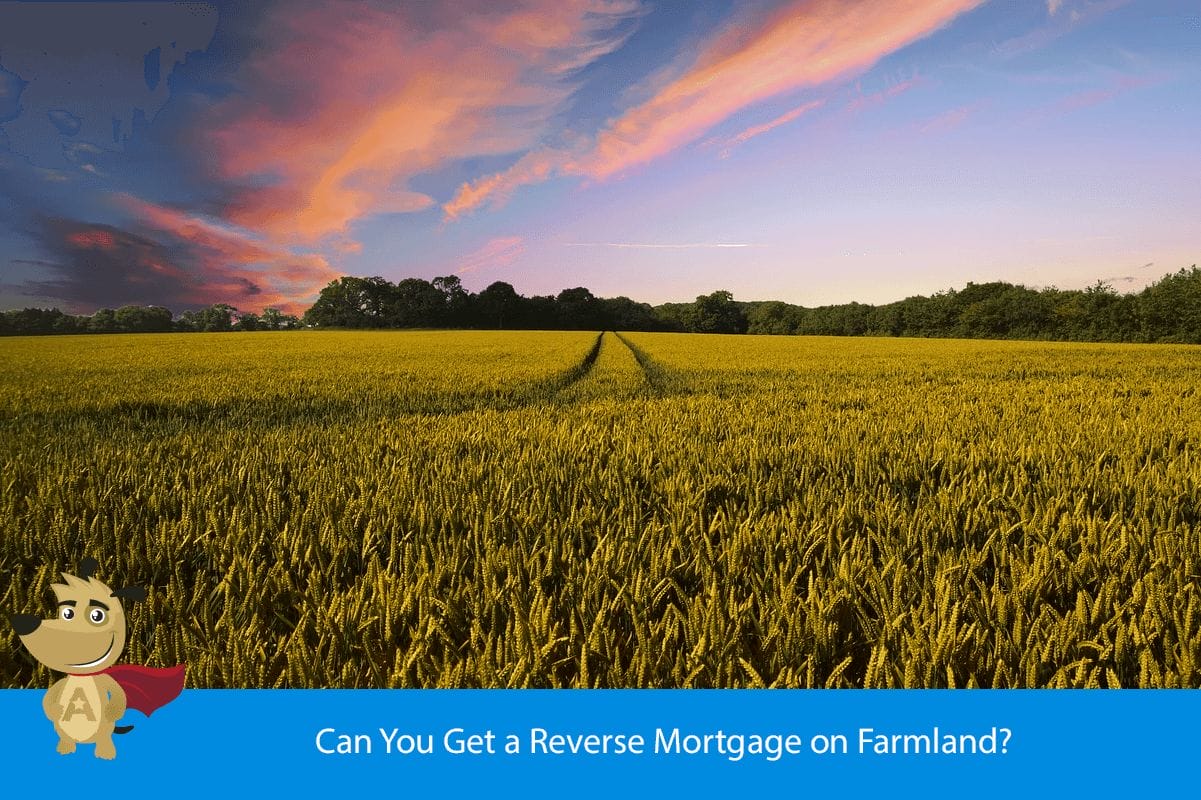 Hi Jennifer,
I have to be honest with you, I am not an expert on the preservation program so I had to do a little research here.
Based on the information contained on the State of New Jersey Department of Agriculture  State Agricultural Development committee website, properties in the program receive certain benefits but there are also restrictions on the sale with the SADC.
You actually have a couple issues here that would prevent HUD from insuring a reverse mortgage on the property if I am reading everything correctly.  Firstly, HUD insures reverse mortgage loans on residential properties,  and requires that the properties be located in residential areas and be used strictly for residential purposes.
It appears that the farmland preserve program is for exactly that, farmland.  Therefore the property is probably zoned as agricultural usage, not residential.
Also, if the property is currently being used as a working farm, then it would not meet HUD guidelines for that reason.
The next issue that you would have to consider would be the appraisal itself.  Even if the property were zoned as residential, if the SADC did not have any rights of first refusal on the purchase and the property was not being used for agricultural purposes, you would have to make sure that it would be able to be appraised with recent sales of similar properties meeting HUD guidelines.
I would recommend that you find a specialist who is extremely familiar with the SADC program as I do believe from the little I have read that the program parameters would not meet the HUD guidelines, but I could not be sure without a title report and an appraisal.
America's #1 Rated Reverse Lender Celebrating 19 Years of Excellence.