Banks Offering Reverse Mortgages Retreat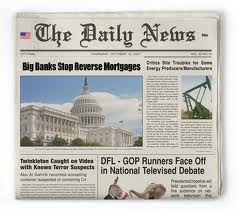 Last year, three well-known banks left the reverse mortgage industry, leaving many borrowers with concerns and one big question: Why did they go?
Bank of America exited in February, followed by OneWest Bank's Financial Freedom in March, and then industry giant Wells Fargo in June, effectively shaking up the reverse mortgage world.
At the time of its exit, Wells Fargo accounted for more than a quarter of the total number of home equity conversion mortgage (HECM) endorsements, while Bank of America had been the second-largest reverse mortgage lender at the end of 2010 with nearly 18% of the market.
First to go was Bank of America, announcing toward the beginning of February 2011 that it was closing all of its reverse mortgage channels, so that it could "focus on its core mortgage business." For borrowers, this meant that they'd no longer be able to go into their local Bank of America branch and speak with someone about getting a reverse mortgage.
According to the company, the exit was a "strategic decision" brought about by what it called competing demands and a priority of the bank's other areas of business.
For Financial Freedom, the regulatory environment was named as a reason to leave in March 2011, along with a desire, again, to "focus on the bank's core business" (of "forward" mortgages).
Then, midway through June, Wells Fargo announced that it would no longer offer reverse mortgages, citing unpredictable home values, restrictions of the HECM program, and the difficulty in determining whether or not borrowers would be able to keep up with tax and insurance obligations.
Why Did They Go?
There are a handful of reasons why these banks decided to stop offering reverse mortgages.
For one thing, they are all big banks that have much more of their time and resources invested into additional product offerings, so it's understandable why some may choose to focus on what they're better known for.
Besides that, a lot of blame was placed on the upcoming regulatory environment that would be created through the Dodd-Frank Wall Street Reform and Consumer Protection Act of 2010. The Dodd-Frank Act promises a lot of extra rules and regulations for lenders, and especially for those whose focus isn't on mortgages, it was may have been easier to just stop offering them and cut down on the number of new rules they'd have to comply with.
Additionally, the banks may have wanted to avoid the risks associated with not having a surefire way to guarantee borrowers weren't going to default on tax and insurance payments, which are required of reverse mortgage borrowers.
What Do the Exits Mean for Borrowers?
The good news is, reverse mortgages have survived and many smaller banks as well as independent lenders have stepped up to fill the void created by the absences created by these former giants.

Additionally, efforts have also been made to protect against tax and insurance defaults, one of the reasons Wells Fargo mentioned for discontinuing reverse loans.

A reverse mortgage industry trade group released underwriting guidelines to its members which can be used to determine a prospective borrower's ability to keep up with the obligations of a HECM loan. Many smaller lenders have stated their intentions of following these guidelines, while one well-known lender has implemented its own financial assessment for borrowers.

The hope is that by taking some added precautions when lending to reverse mortgage borrowers, the chance of default will be lessened, and the product will be strengthened so that borrowers can continue to use it for years to come.

In the end, while people may not be able to walk into their local Bank of America or Wells Fargo branch to get information about reverse mortgages, there are still plenty of smaller, specialized lenders who are qualified to assist prospective borrowers in the decision-making process.

The big names may be gone, but the smaller lenders have already stepped up to the plate.

"Banks Offering Reverse Mortgages Retreat" by www.reverse.mortgage

The experts at All Reverse Mortgage® is here to help! If you have a question regarding reverse mortgage programs give us a call Toll Free (800) 565-1722 or request a quote by clicking here »

PS – We also welcome and respond to comments below…

no product found