2020 Reverse Mortgage Changes: New Limits, New Programs!
Michael G. Branson
, CEO of All Reverse Mortgage, Inc., and moderator of ARLO™, has 45 years of experience in the mortgage banking industry. He has devoted the past 19 years to reverse mortgages exclusively. (License: NMLS# 14040)
All Reverse Mortgage's editing process includes rigorous fact-checking led by industry experts to ensure all content is accurate and current. This article has been reviewed, edited, and fact-checked by
Cliff Auerswald
, President and co-creator of ARLO™. (License: NMLS# 14041)
What's New and Exciting for 2020 Reverse Mortgages?
It seems that reverse mortgage borrowers have been getting nothing but bad news for the past 7 years.
HUD has implemented more restrictions, lowered amounts available to borrowers, increased eligibility requirements that borrowers had to meet and overall, reverse mortgage borrowers have had little to be happy about for a while.
Don't get us wrong, it hasn't been all bad news.  Over that same period, properties began to rise in value again after 2012 giving borrowers more equity, jumbo & proprietary programs reemerged giving borrowers access to loan programs for higher valued homes once more and HUD put protections into the program for non-borrowing spouses.
All in all, though, the moves made to pull back in the reverse mortgage availability have been more prevalent over the past 7 years than those that would make borrowers happy.
But then came 2019 and we began to see some positive changes and are very excited about changes we see coming for 2020!
Government Increases 2020 HECM Limits!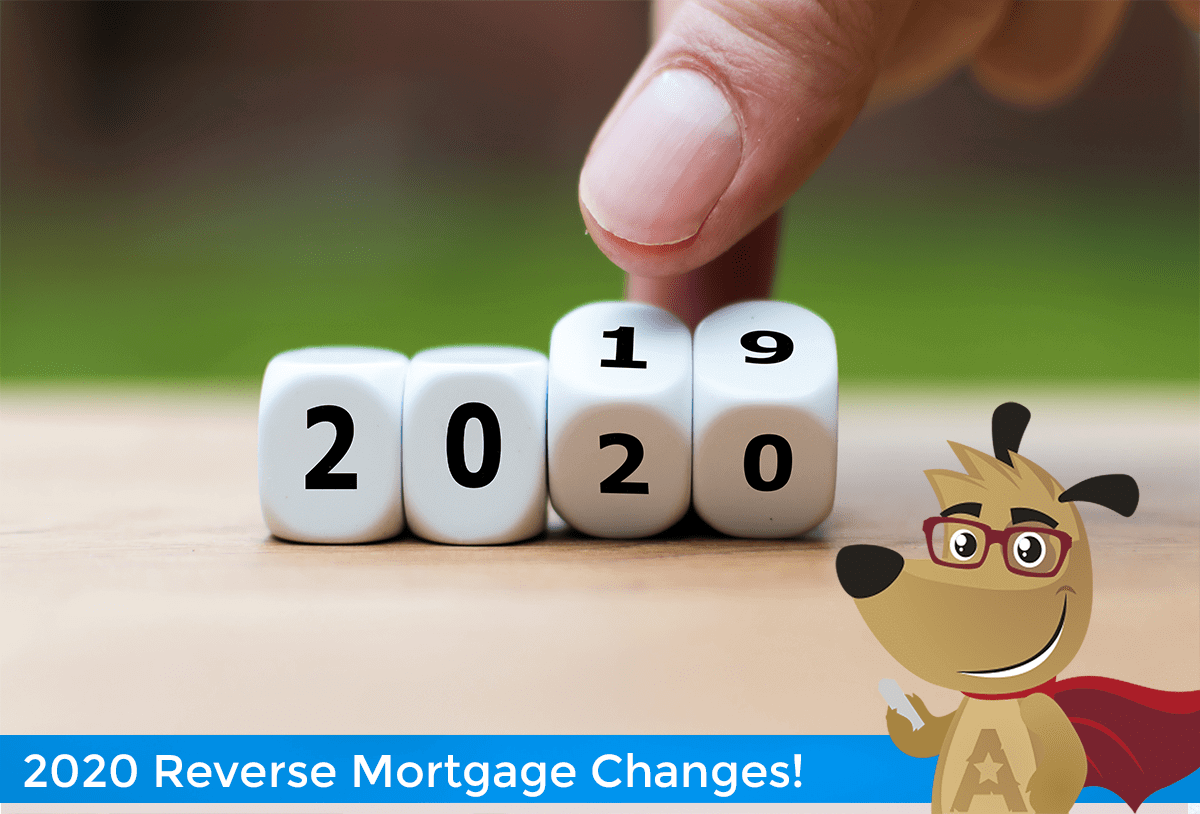 For some great news comes a change in lending limits nationwide! HUD just announced that for the 4th year in a row, they are again increasing their maximum lending limit.
Starting January 1, 2020, the 2020 HECM lending limit will be $756,500, up from $726,525.
But this bit of news comes with an asterisk if you will as there may be another change on the horizon.
HUD has made comment that they could move the HECM from one national limit to a range based on the region and the values of homes in the area where the property is located.
(Continue reading my article on this topic at Forbes.com)
But for now, HUD has not taken the HECM out of the nationwide, across the board limit.
The regional differences were in place before a national limit was implemented as part of the Economic Recovery Act and there has only been one national limit for the past 10 years.
If HUD chooses to return to different limits based on housing costs in the area, it would obviously affect this newly announced limit depending on where the property is located and property values in the area.
More Options for Condo Owners
And even though HUD announced recently that they now offer a single unit condo approval once again, that procedure is nothing like the old "spot approval" process that HUD once offered.
The spot approval program was a true streamlined approval for condos if they did not have 10% or more concentration in the project and the project met certain parameters.
The new single approval is almost a full blown project approval requiring just about the same documentation as a full project approval with the only difference being the time it takes to complete the process after all the documentation has been gathered and reviewed by the lender.
However, the good news is that the proprietary programs are now accepting loans on condominiums down to a value of $400,000 which still doesn't include all condos but will include a whole lot more than before.
And with the better terms outlined previously, a lot of condo owners in higher dollar markets will have a place they can go for a reverse mortgage even if the project is not HUD approved
(keep in mind that the private investors will still have criteria the project will have to meet to be eligible).
Expanded Proprietary Program Features
There are some really great things coming in 2020 about which borrowers can be happy.
First is that not only is there a jumbo reverse mortgage available again now, but they now come with many options and choices.
When the program first reemerged, it was available only as a fixed rate, full draw product.
The rates were high, in the mid to high 7 percent range.  On top of that, the jumbo programs would lend less as a percentage of the home's value than the HUD HECM.
Because rates also make part of the determination as to how much money a borrower will receive on the loan, the higher rate coupled with the lower loan as a percentage of value by age made it even less worthwhile to look at the jumbo programs unless your home was valued at close to $1,800,000.
If your home wasn't at or above this value when the programs first reappeared, the borrower may times received more on the HUD HECM program despite HUD's lower maximum lending limits.
All-Time Low Jumbo & Proprietary Rates  
Now with fixed rates available as low as 4.99% (5.35% APR) on the jumbo programs, borrowers can combine the higher property values, lower interest rates and higher amounts as a percentage of the value and the result is that the jumbo programs are really looking good to many borrowers.
Even those who looked at them before and dismissed them thinking they just couldn't get enough money, or didn't like the higher rates, should take another look in 2020.
In addition to lower fixed rates, there are lines of credit now available on the jumbo programs.
This means that borrowers no longer must take a full draw of their loans if they want the jumbo reverse mortgage.
Why is that significant change?  If borrowers do not need all the money at the initial draw, they can leave it on a line of credit that does not accrue interest on the funds they are not using.
This protects borrower equity longer and gives the borrower more choice on how and when you use all or part of your equity.
The HECM borrowers have had this ability all along and now the jumbo borrowers also have it.
2020 looks to be an opportune time to secure the highest reverse mortgage benefits. 
All in all, 2020 is starting off with some nice enhancements, and we hope to see more improvements in the HECM program as well.
The health of the HECM Program is now significantly improved.  With further improvements to the servicing HUD is implementing, we believe that HUD may find that the HECM guidelines were tightened a bit too much over the past several years.
If so, it's just possible that they may be able to loosen them up a bit if the losses so warrant.
There is no way to know if that is the case or if that will prove to be true in 2020, but we are hopeful.
It depends on a real effort by HUD to stop the servicing problems and the occupancy issues after HECM borrowers leave the property.
For now, 2020 is shaping up to be a fantastic year of change for reverse mortgage borrowers.
America's #1 Rated Reverse Lender Celebrating 19 Years of Excellence.