Market Volatility Alert
Reverse Mortgage rates and fees have been somewhat volatile after the election results with investors' uncertainty and with their moving money out of bonds and into stocks. This has created a large swing in the pricing available for the reverse mortgage loans in the secondary market lowering the value of the loans. The net effect of this to you is that there is not as much money available for companies to pay costs or waive costs on your behalf. The second challenge coinciding with this change is that the rates used for the \"Effective Rate\" on the adjustable rate line of credit program have risen sharply. This limits the amount that lenders can charge on margins and still obtain the maximum benefits for you, the borrower, under the HUD parameters. That has the greatest effect on borrowers who utilized programs where a higher margin was used so that we could pay costs or waive fees. To keep the margin at the higher rate to pay your costs now that the effective rate has risen so sharply, would lower the Principal Limit or benefit amount you would receive in most instances and if you have to receive less money under the program to have your fees paid, that is not a viable option.
We want to remind all customers that reverse mortgage loan rates and fees are not locked until loan documents are drawn. Fortunately most times of uncertainty pass with very little effect on the rates quoted versus the rates at which reverse mortgage loans are closed, but we wanted to keep you well-informed at this time because of the extreme change the market has already seen and in case the market continues to deteriorate. Effective Rates are locked for 120 days at application so if you have requested and received an application, as long as you close your loan within 120 days from the date of the application, you do not have to worry about your Principal Limit or benefit amount being reduced at your current rate. If there is any revision required on the amount of your pricing, we will notify you.
We will do everything in our power to close all loans as quickly as possible to minimize the effect of the changing market and there is always the possibility that the market will "come back" since there has been no solid economic news other than the election to support such a large and rapid change. However, we wanted all borrowers to know that recent proposals sent will certainly need to be revised and loans with higher lender credits may need to be revised as well. You are never required to close any loan if you feel that the current rate available at the time the loan is ready to be locked is not consistent with your goals/desires and we will never pressure any borrower to close a loan with which he/she is not comfortable.
We are working diligently to close all loans possible so that borrowers do not see the full effect of the pricing deterioration but unfortunately cannot assure you of future market events. With any luck the market will swing back to us but we did not want to wait and just hope for this eventuality before contacting our customers to keep them fully informed of the circumstances. If you have any questions regarding this process at all, please do not hesitate to contact this office.
Exclusive Programs Designed to Fit Your Needs.
All Reverse Mortgage© has consistently brought exclusive offers to our valued customers. Because of our unique process we're able to offer better federally-insured reverse mortgages with no compromise.
Take a look at some of our program benefits that you won't find elsewhere:
ZERO Origination Fee Plans
ZERO Financed Closing Cost Options
EXCLUSIVE: Fixed Rate 3.99% (5.82% APR)
EXCLUSIVE: Annual Adjustable Rate 2.93%
Government Insured HECM and Proprietary Jumbo Programs
*Complete form above to receive a comparison of all available programs. Excludes state taxes when applicable. Min loan amount for $0 origination fee is $35,000.
How can we offer you more favorable terms on your reverse mortgage?
We are a direct lender approved by FHA (Federal Housing Administration) The HECM is literally all we do. All Reverse Mortgage is not just a name for us. We have a very low (almost non-existent) staff turnover and our people are experts at reverse mortgages. We don't work with Brokers, allowing us to pass the savings on to you. We don't hire "celebrity" spokespersons as we don't believe you should have to pay for a lender's expensive marketing budget with higher loan costs. We Charge Less! Check out our competition and our customer ratings. We never forget that this loan is about you and your needs and we put you first with superior service and lower costs.
All Reverse Mortgage vs. the others
It may surprise you but those "celebrities" you see all over TV have some of the worst independent consumer ratings in the industry. Compare All Reverse Mortgage and you will see the crystal clear difference, from customer service to loan terms we never compromise.
HUD approved direct lender.
Working with a HUD Approved reverse mortgage lender saves you time and money.
As an award-winning direct lender our goal remains simple; to offer you the very best terms accompanied by extraordinary customer service.
What Our Customers Are Saying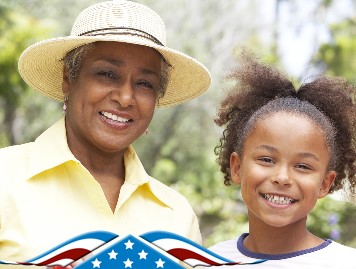 "There was no car salesman type of protracted negotiation. All reverse got right down to a good quote without a series of incremental steps."

"I was surprised how easy it was to deal with an out of state company. Actually it was much easier than my previous dealings with local banks and brokers"

"It is a wonderful feeling to have no mortgage and extra cash in our pocket. We are very happy."

"Thank you to All Reverse for handling everything in an efficient and smooth way. Thoroughly appreciate everything you have done to make things easy for me."

"This was the smoothest mortgage process I have ever experienced! And so fast!"