Making Payments on a Reverse Mortgage: Interest & Tax Deductions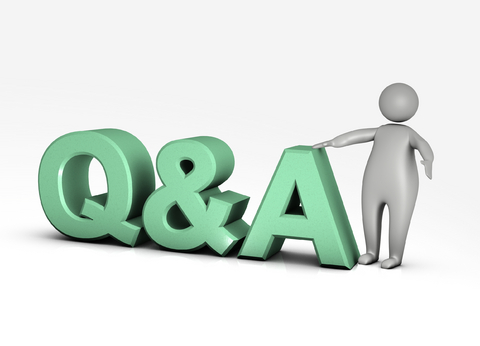 One of the most important benefits that reverse mortgage borrowers receive at closing is the freedom of no longer having to make required monthly mortgage payments to their lender. It is this feature of the reverse mortgage product that makes it so unique – and as such – so difficult for those outside of our industry to comprehend and understand!
The reverse mortgage program acknowledges and rewards long-term borrower responsibility and for the many who have obtained a reverse mortgage, it may well be the difference between financial autonomy and disaster.
While regular payments are not required on a reverse mortgage, the program does allow borrowers to make voluntary partial prepayments at any time during the life of the loan. There are no restrictions on prepayments based on the interest rate index (CMT vs. LIBOR), interest rate type (adjustable rate vs. fixed rate) or credit feature (open end vs. closed end).
When a borrower submits a partial prepayment to their servicer, what they will see on their monthly statement is fairly basic. For example, if a borrower with a line of credit as part of their payment plan sends in a $ 1,000 prepayment, they will see their loan balance decrease by $ 1,000 and their available
line of credit
increase by $ 1,000. If the loan is not closed-ended, then the borrower can re-draw that $ 1,000 at any time over the life of the loan.
There are two important exceptions:
1. If the loan is closed-ended, funds submitted for prepayment cannot be re-borrowed at any point during the life of the loan; the revolving credit feature does not apply.
2. If the borrower has a term or tenure payment plan (with no line of credit), the borrower would need to complete a payment plan change in order to obtain access to any prepaid funds.
The payment plan change calculations would then use the total funds available, including those prepaid funds, to determine the new amount available to the borrower – either in the form of a line of credit or as a different monthly payment amount.
Let's now review the complex part of the prepayment equation.
The borrower with a Line of Credit will see a very simple decrease of loan balance and increase of available funds when prepayment is made. However, behind the scenes, the
prepayment is applied to the outstanding loan balance in the following specific order, as dictated by the loan Note:
First, to accrued mortgage insurance premiums

Second, to accrued monthly servicing fees

Third, to accrued interest

Last, to the remaining principal balance
While this detailed application of funds will not be directly visible to the borrower, it does have some tax-related implications for them when prepayments are made.
It's important to note that 1098 statements are typically generated when a reverse mortgage loan is paid in full. Mortgage interest statements (Form 1098) are generated and mailed to borrowers in January of each year. These statements break down the amount of mortgage insurance premiums and interest actually paid by the borrower during the prior calendar year and can be used for income tax filing purposes.
When borrowers make partial prepayments on their loan – and actually pay down accrued mortgage insurance premiums and interest – they will also receive a 1098 statement.
On one important and final note, varying models used by lawmakers estimate that the current poverty rate of the senior population ranges anywhere from 10-15%. The financial lifeline that a reverse mortgage provides to people in these most dire of circumstances is significant and profound. Media outlets latch on to outdated or perceived "flaws" of the HECM program – completely ignoring the positive personal and social impact the reverse mortgage industry has had on our senior population.
The experts at All Reverse Mortgage® are here to answer your questions but we're unable to provide specific tax advise. Always contact your trusted tax professional to get advise on your personal taxes. If you have a general question about reverse mortgages give us a call Toll Free (800) 565-1722 or request a quote by clicking here »
Additional Resources: Tax Tips for Seniors
Making Payments on a Reverse Mortgage: Interest & Tax Deductions
(

33

votes, average:

4.97

out of

5

)
How do you rate this article?