Should Use a Reverse Mortgage to Fund Long Term Care?
| | |
| --- | --- |
| | Michael G. Branson, CEO of All Reverse Mortgage, Inc., and moderator of ARLO™, has 45 years of experience in the mortgage banking industry. He has devoted the past 19 years to reverse mortgages exclusively. (License: NMLS# 14040) |
| | |
| --- | --- |
| | All Reverse Mortgage's editing process includes rigorous fact-checking led by industry experts to ensure all content is accurate and current. This article has been reviewed, edited, and fact-checked by Cliff Auerswald, President and co-creator of ARLO™. (License: NMLS# 14041) |
The goal of home care—similar to the goals of some reverse mortgage borrowers—is to help people remain in their homes, and reverse mortgage proceeds can help pay for care services.
Many prefer being cared for in the comfort of their own home rather than in some sort of care facility, and it can be less expensive, as well.
Paying for long term care is a massive unfunded liability per TDS – "Most seniors want to live in their own homes "until their toenails turn blue," as Dr. McClanahan puts it" source – http://www.stretcher.com/stories/16/16sep12e.cfm
If you have taken out a reverse mortgage (or plan to) so you can stay at home, using your loan proceeds to pay for in-home care might make sense.
Does It Make Sense to Get Care at Home?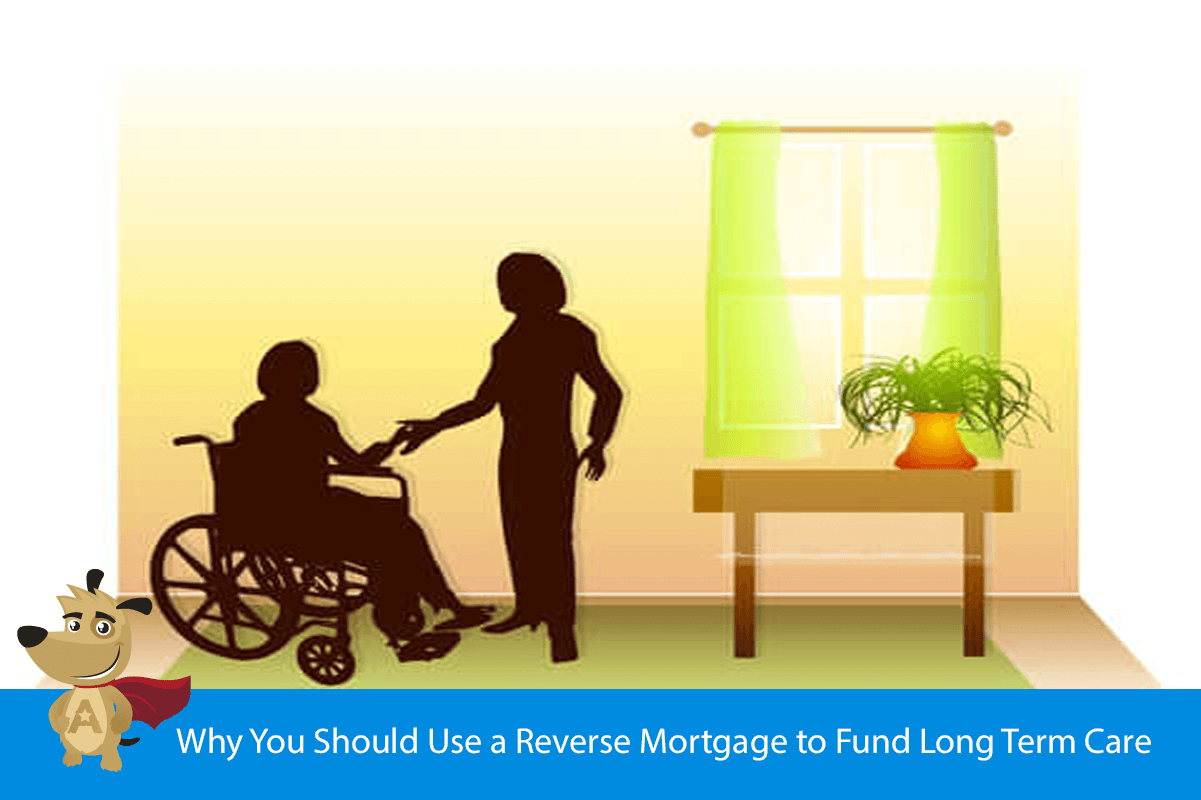 There are several factors to consider, such as whether you need care on a short- or long-term basis, and the terms of your reverse mortgage, including the loan amount and the schedule by which you receive your loan proceeds.
Home care services can encompass a variety of needs. For example, you might need short-term rehabilitation services after a hospital stay; long-term care services due to an ongoing medical condition; or some level of assistance with day-to-day activities.
On the home health care side, services can include wound care, medication administration, and occupational, physical, or speech therapy.
It's usually slightly more expensive than home care companions, who may offer services to assist someone in their activities of daily living, such as cooking, cleaning, bathing, or dressing.
In 2011, the market rate of a home health care aide was $21 an hour, compared to $19 an hour for "companion" services, according to a MetLife Mature Market Institute study.
For someone who only requires only a few hours of home care services a day, financing that care using a reverse mortgage could make more sense than entering an assisted living facility, at an average $41,714 a year, or getting a semi-private nursing home suite, at $78,110 a year.
How Much Care Do You Need?
Once you reach a certain level where you need more intensive care for longer periods of time, you could run the risk of exhausting your reverse mortgage proceeds.
At that point, it may make more sense for you to move out of your home and into a care facility. Since your home would no longer be your primary residence, the reverse mortgage becomes due and payable.
Using your reverse mortgage to obtain monthly payments can help you budget accordingly, but someone with escalating care needs who may initially need just 2-3 hours of care per day might eventually require around-the-clock services at a much greater cost.
Keep in mind that term payments will eventually end, and that tenure payments may not be enough to cover the necessary cost of at-home care if you need additional care down the road.
A lump sum or a line of credit would allow you more freedom in paying for home care on a monthly basis depending on how much care you require, but if you have already been spending down your home equity, there can be uncertainty in how long your proceeds will last.
Reverse Mortgages and Home Care
Ultimately, it can make a lot of sense to pay for in-home care services with money from your reverse mortgage, but a lot depends on how much care you need.
Those with short-term care needs may be better able to sustainably pay for services compared with someone whose needs are long-term or more intensive.
If you're thinking about using a reverse mortgage to fund your in-home care and are wondering what your options are, contact us today.
Helpful .PDF Downloads 
America's #1 Rated Reverse Lender Celebrating 19 Years of Excellence.