Reverse Mortgage Credit Requirements: Will You Qualify?
BREAKING: April 27, 2015 – Reverse Mortgage Financial Assessment Begins! Learn More Here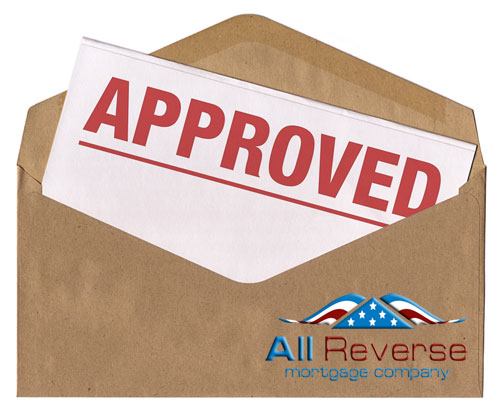 UPDATE: Financial Assessment has been postponed until 3rd quarter 2012
For those looking into getting a Reverse Mortgage, it's important to be aware of certain changes that lenders may be making in the form of credit requirements for borrowers that take place during the loan underwriting process.
Reverse mortgage lenders are beginning to conduct these financial assessments as a way to ensure that borrowers will be able to maintain the terms of their loan by keeping up with property charges including tax and insurance.
One Lender's Financial Assessment
While not all reverse mortgage lenders will have the same underwriting standards, one of the largest reverse mortgage lenders began implementing its new financial assessment of borrowers on Nov. 14 and now under those changes, requires reverse mortgage applicants to meet certain credit requirements.
For starters, prospective borrowers must be current on existing mortgage payments (for those who have an existing mortgage), and cannot have any late mortgage payment history over the course of the past two years.
Other credit-related factors that this lender now considers includes court-ordered judgments or liens, which must be paid in full and released with satisfactory proof.
Applicants with non-traditional credit histories may be asked to provide documentation that could include utility bills or repayment plans for personal loans with terms in writing and proof of payments for 12 months.
Bankruptcy and Foreclosure's Impact on Getting a Reverse Mortgage
Additionally, some reverse mortgage lenders have instituted seasoning requirements for borrowers who have previously filed for bankruptcy. The lender may require a minimum of two years to elapse from the date of the discharge of the bankruptcy (when they are no longer personally liable for the debt), although mortgage originators may allow for a shorter 12-month time period depending on the circumstances surrounding the bankruptcy.
These requirements are much the same for applicants who have faced foreclosure. In this case, borrowers may need to wait a minimum of three years from the date of the foreclosure completion. Similar to bankruptcy filings, this time period could be shortened to a year if borrowers can present documentation of extenuating circumstances.
In the event of either bankruptcy or foreclosure, prospective borrowers can shorten the waiting period if they have re-established credit with at least three trade line sources (such as a credit card) that can be verified with a minimum $1,000 credit line. More on Reverse Mortgages and Bankruptcy »
General Underwriting Guidelines
Not every reverse mortgage lender's financial assessment will be the same, but in the future, most reverse mortgages are likely to be subject to some of the credit requirements. Lenders may also choose to underwrite their reverse mortgages along the lines of guidelines recommended by industry trade group NRMLA (National Reverse Mortgage Lenders Association), which allows for, but does not define, a credit requirement.
While NRMLA's guidelines do not include credit requirements, they do advise lenders to determine a prospective borrower's ability and willingness to pay ongoing property charges, such as homeowners insurance and property taxes, after getting a reverse mortgage.
What This Means for Borrowers
Credit requirements for reverse mortgages are still very new and they do not yet appear across the board. However, it's a good idea to be aware that getting a reverse mortgage may require some documentation of credit history, especially in cases where there is some instance of past credit default.
Ultimately, the credit requirements alone are not likely to be a deal breaker. Lenders will always consider the full financial picture of its reverse mortgage borrowers and can take a look at a borrower's financial strengths and weaknesses to determine whether a reverse mortgage is the right option.
"Reverse Mortgage Credit Requirements" by www.reverse.mortgage
The experts at All Reverse Mortgage® are here to answer your questions! If you have an inquiry about reverse mortgage credit requirements give us a call Toll Free (800) 565-1722 or request a quote by clicking here »
PS – We also welcome and respond to comments below…
Reverse Mortgage Credit Requirements: Will You Qualify?

(

38

votes, average:

4.89

out of

5

)
How do you rate this product?